The suspension is originally just the same as in the XR2i model, except that the front stabilizer bar is a few millimeter thinner. Eventhough the XR2i is quite fast and so on, the suspension isn't very 'sporty' in my opinion. And it really looks like some off road vehicle too :-) Not to mention those original black steel rims and silly 155/80/13 wheels which would propably be enough if my mother used the car only to go shopping :-)

The next day after I got the car, I bought those Mille Miglia Fabula 14"s seen in every picture, and Yokohama A520 185/60/14 wheels to go with them. But what happened? The 'off road look' didn't go anywhere, I think it almost looked worse than before. (Aahm shit, at this time I'm really getting pissed by my english skills..) I was going to buy a set of lowering spirings later, but the car looked so terrible that I had to get them immediately, and that really made a radical change to the looks. Not to mention the changes in behaviour of the car when driven fast. But. Wasn't that easy .. Now I found that those 185/60/14 wheels were way too big to fit! So, to the shop again. From many sources I found out that 188/55 would 'propably' fit, but I wanted to be sure and so I ordered Continental ContiSport Contacts in the size of 185/50/14 which costed 'too much' but fitted in perfectly.

For a while I was quite satisfied with everything, but that satisfation didn't last forever. I noted that the front suspension *BANGED* very easily when driven fast on a rough road or to a bump, so to the shop again. This time the original shocks had to go, and Bilstein Sprints (yellow) were installed on every corner. And again, I was quite satisfied. And again, it lasted only a while. The front banging did reduce a bit, but it still existed so I came to the conclusion that those c_h_e_a_p Intrax springs vere 'gay and lame' .. I tried to order new springs from Eibach, but due to various reasons they were (Still are) off the limits, so I have to live with what I have. But there's even something worse than that problem on the front. I felt that something was wrong on the rear, and I had the car in two different shocktesters that prooved my feelings. The rear shocks were from arse! The rear felt much too soft, almost like with the original springs and shocks. I called the local Bilstein dealer a few times and guess what I found out! I was really pissed! I mean *TOTALLY PISSED* .. These Bilstein Sprints are considered as very stiff/race -shocks, and the front shocks are that indeed. But. There was really nothing wrong on the rear, the rear ones just have EXACTLY the same dampingforce as regular shocks do! So, obviously I paid a double price just for the nice yellow color. You can believe, I told the dealer everything that came to my mind.

After a while came winter. Here in Finland we use different wheels in winter, and since there is a lot of snow and so on, I switched the original shocks and springs back to the car to keep going during the wintertime. Most people seem to use those lowering springs all the time, but since I couldn't get those 185/60/14 to fit with the springs, I don't even try to fit my 155/80/13 wintertyres :-)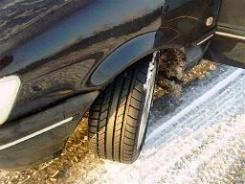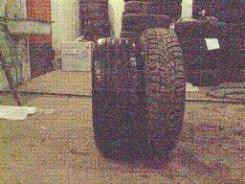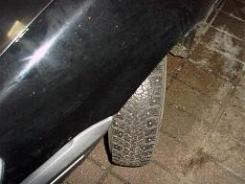 It's the beginning of February when I'm writing this, and it's less than two months before I can change back to my 'summer setup'. Just today I received my order of a pair of Koni Sport's to the rear and they seem to be just what I've been looking for. So maybe next summer I can drive so fast 'everywhere' that I can join the local kattokerho!
UPDATE 31.5.2000

I've changed the rims to Mille Miglia F5, the size remains the same so it's just for the looks. The summerwheels are on their finals, the new size will be 185/55/14, and most like they will be Nokia NRH2's. The rear Koni shocks I mentioned have been installed for over two months now, and they are way better than those sluggish Bilsteins were. I tightened them one round before installing and that was probably a good thing to do, since these models can't be adjusted without removing them and dismantling the whole strut. Also the rear end of the car is now about 15mm higher than with the Bilsteins and that looks a bit better in my eye. Some new photos with these new rims and shocks are available at the gallery.